Lure Urban: Your Winter Fashion Spot!
Lure Urban is one the India's leading winter lifestyle brand, nationally recognized for celebrating the essence of classic styling with supreme detailing.
We are involved in manufacturing quality winter wear garments, in sync with the latest fashion trends and material developments. We source world class fabrics and trims globally and follow 100% inspection method to provide our customers with nothing but the best.
We employ in-house special machinery and use advanced CAD software to ensure that our products are fit to perfect standards. Our clothing is widely appreciated in industry for their comfort, workmanship and durability. Our offerings include all kinds of Jackets and Coats for both men and women, and Sweatshirts only for women.
We also manage woolen accessories, thermals and kids knitwear, sweatshirts, jackets and coats through our sister concerns. We have our presence in LFS's like Globus and around 500+ MBO's across India. Apart from our own brand "Lure Urban", we have also been doing institutional and corporate sales
OUR VISION
To be recognized as preeminent garment brand synonymous with trust, quality and perfection, and bring contentment to every individual who believes our products are true extension of their personality.

OUR MISSION
To offer apparels that ensure high standard excellence and quality, fabricated using finest materials at fair prices to families all over the world, and grow our business with the same honesty and integrity we use to craft our products.
Dealer's Network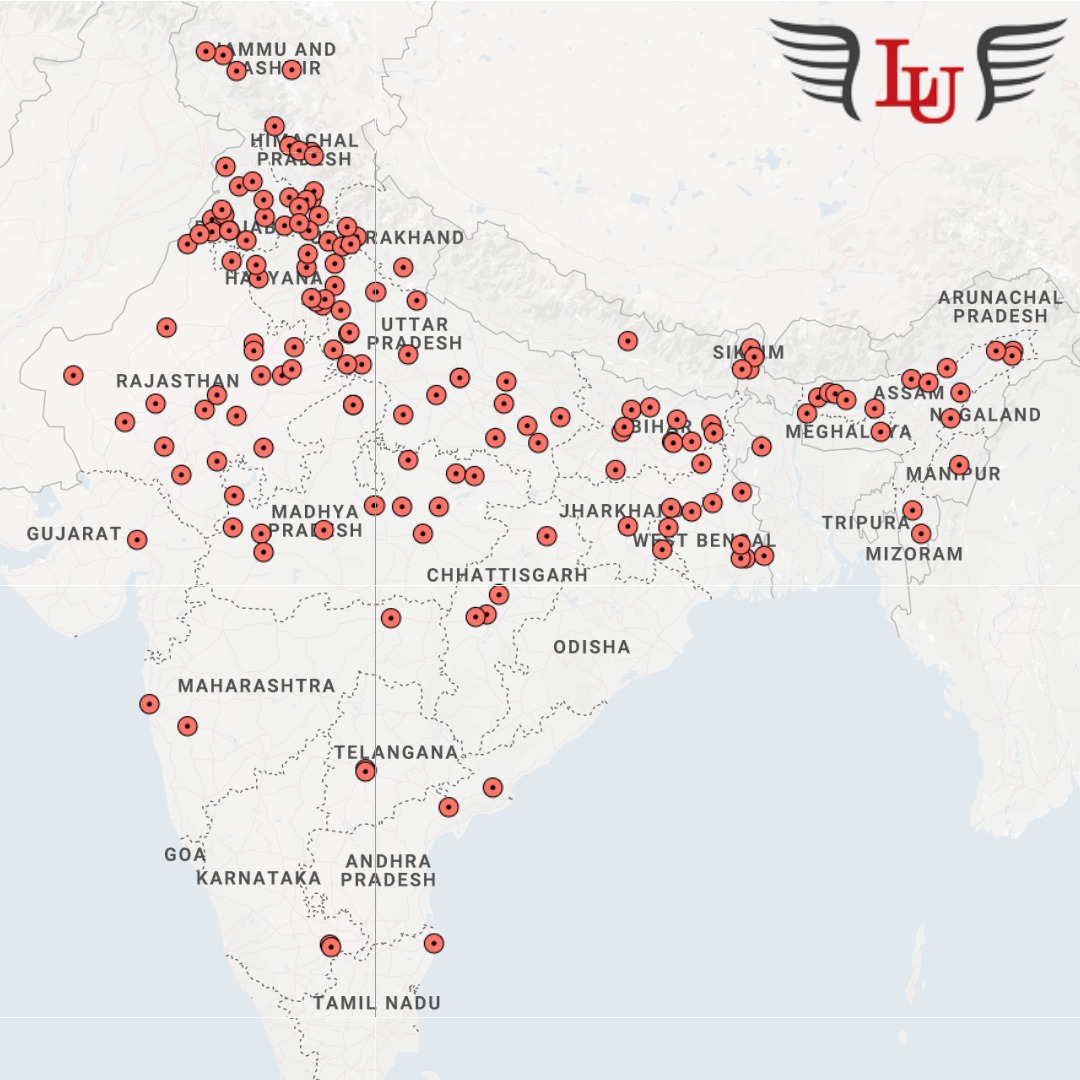 OUR STORY

A small jackets manufacturing unit was set up in a 100 square yards of rented space in Ludhiana with an aim to provide international quality men's jacket at affordable pricing to Indian population
Production facility with 50 machines was set up across 400 square yards to cater to the increased demand.
Lure Urban Retail Network grew to 200+ retailers.
The idea of Indian women winter outerwear modernizes to jackets and Lure Urban introduces its jacket range for the new age Indian women.
Lure Urban starts working with prominent brands in corporate arena
Lure Urban enters utility garment space with wind and water repellent jackets meant for freezing temperatures that put thermal insulation to test.
With 350+ Retailers Lure Urban steps into premium winter outerwear with Men's Wool Zipper Coats and baskets.
Lure urban increases its in house production capacity, invests into specialized machinery and software, and expands its vendor base.
Lure Urban adds Women's blazers and coats to its tweed collection
Lure Urban joins hands with Globus Stores Private Limited, India.
Lure Urban becomes a family of 500+ happy retailers.
Lure Urban steps into pre-winter division with Women sweatshirts and pullovers.